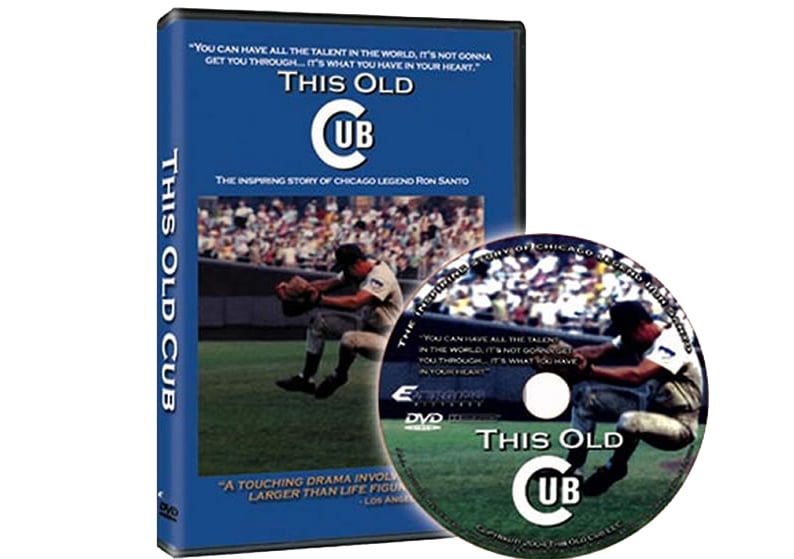 Original "This Old Cub" DVD
The Original Ron Santo Documentary.
This Old Cub is an acclaimed documentary about former nine-time all-star third baseman, broadcaster, and Chicago Cubs legend Ron Santo and his lifelong battle with diabetes. Santo was the first and only major league position player to play professional baseball with Type One diabetes (insulin dependent). He played most of his career without revealing his disease for fear that he would be forced to retire from baseball. At a time when much less was known about how to regulate insulin levels, Santo rarely missed a game taking injections and eating chocolate bars based on how he felt from moment to moment. This Old Cub captures the spirit of a man and his will to achieve. Santo is the ultimate optimist and therefore the ultimate Cub.
Approximate Running Time: 91 Minutes
Screen Ratio: Letterbox
Special features, 90 minutes of extra footage:
Behind the Scenes
Bonus Footage
Added Interviews
Filmmaker's Commentary