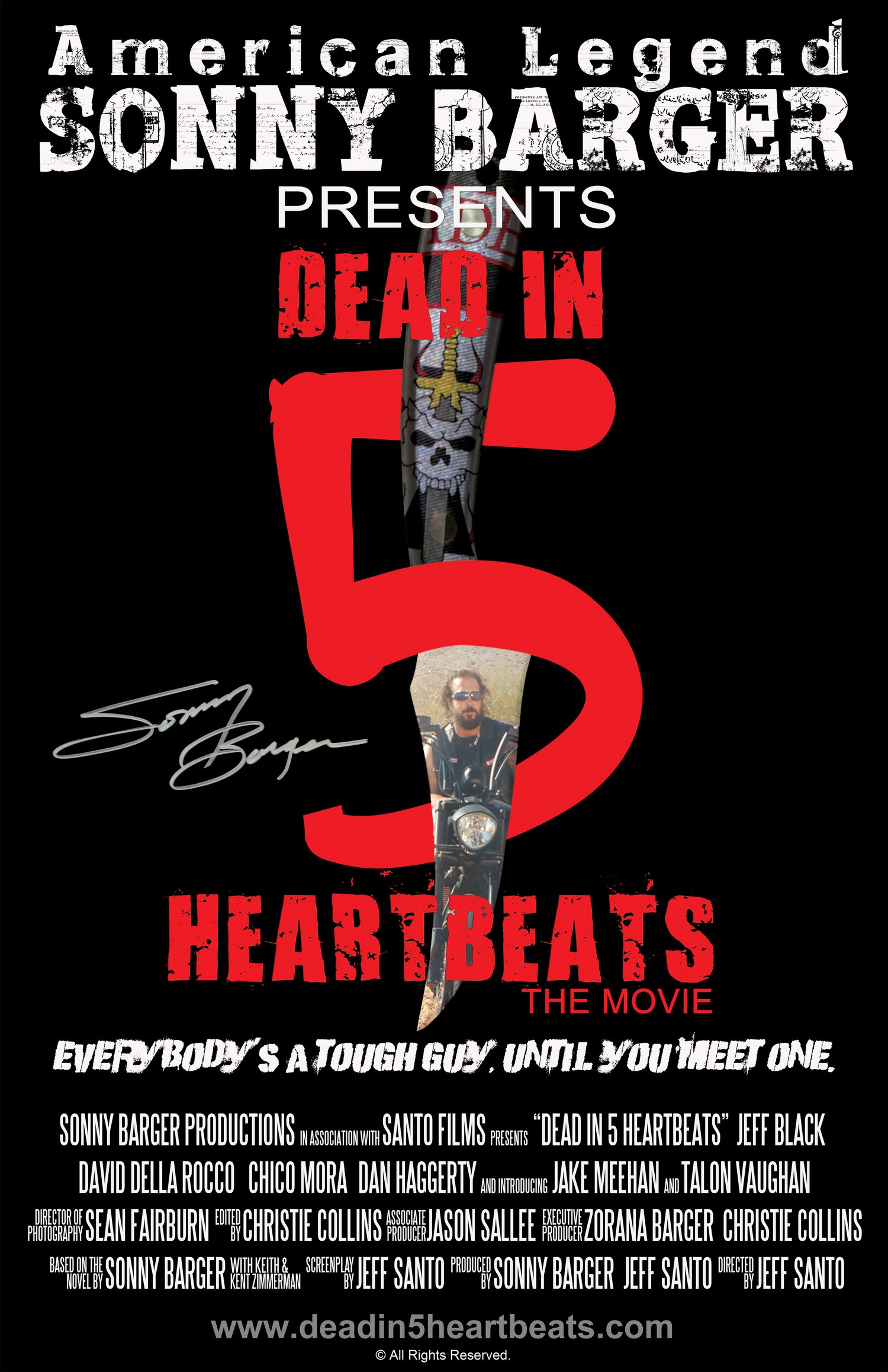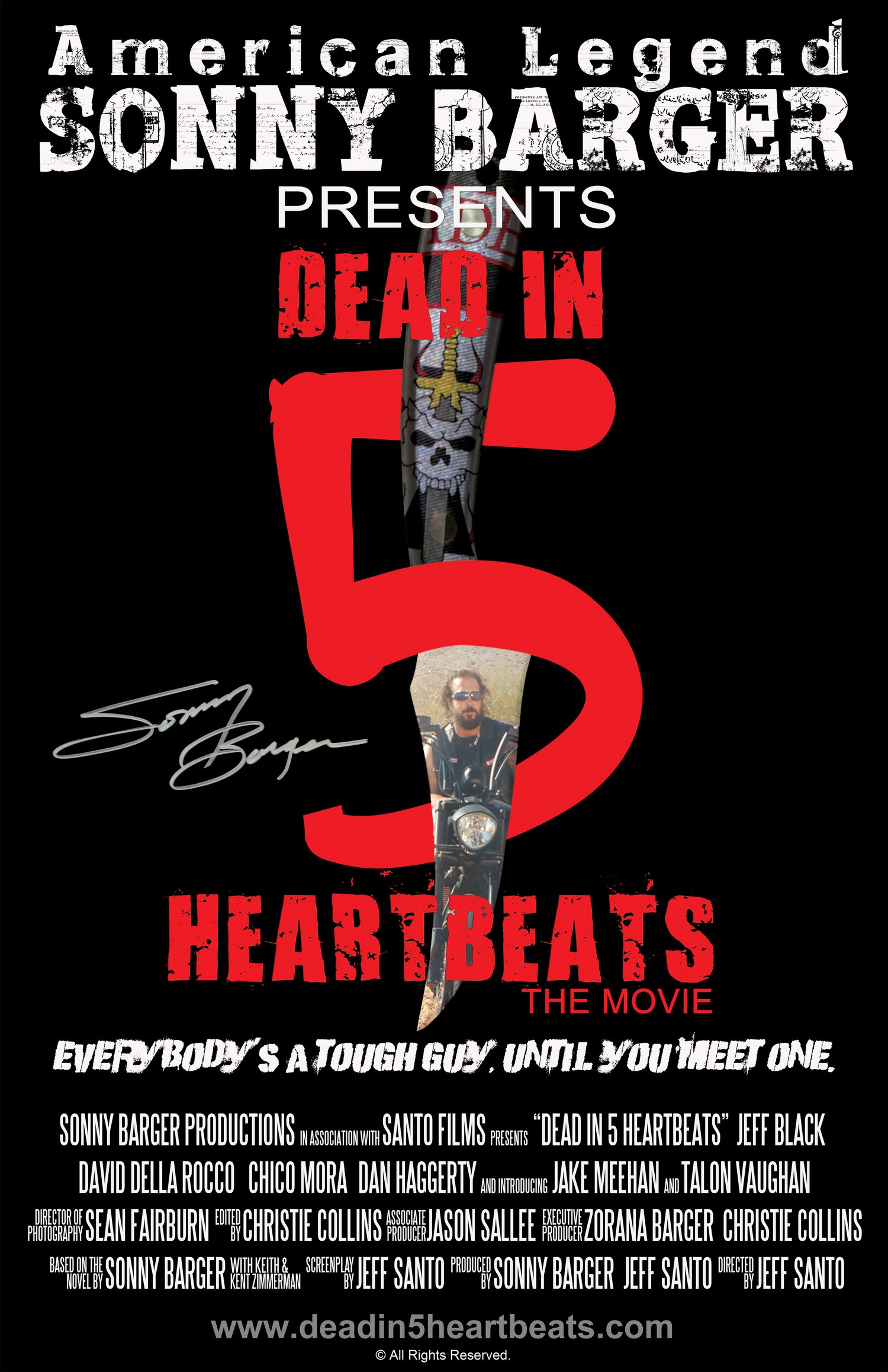 "Dead in 5 Heartbeats" -Autographed Movie Poster
$35.00 / On Sale
Official movie poster for the indie cult-classic Dead in 5 Heartbeats signed by American legend Sonny Barger. **LIMITED NUMBER AVAILABLE** These are the last of the posters signed by Sonny.
Dimensions: 23.5" x 36" (inches)
No bulk orders (2 POSTERS PER ORDER MAX).
Ships separately by Priority Mail in poster tube with letter of AUTHENTICITY.
Dead in 5 Heartbeats the movie was produced by Santo Films & Sonny Barger Productions.